Mushroom Stir Fry
COOKINDO -
In addition to mushrooms, this stir fry is packed with other healthy ingredients like onions, garlic, and various veggies. These ingredients provide a range of nutrients like vitamin C, folate, and iron, as well as fiber and other important plant compounds.
By choosing this Homemade Healthy Breakfast Mushroom Stir Fry, you'll be starting your day off on the right foot with a nutrient-dense meal that will keep you full and satisfied for hours. Plus, since it's low in calories and high in fiber, it can be a great option for those looking to lose weight or improve their overall health.
So why not give this recipe a try and see for yourself how delicious and satisfying a healthy breakfast can be? With its simple ingredients and quick cooking time, it's a recipe that you can easily make on busy mornings or weekends alike.
How To Make:
STEP 1
Clean the mushrooms and carrots.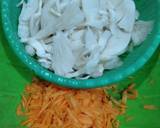 STEP 2
Boil water, then boil carrots and mushrooms.
STEP 5
Sauté all the ground spices.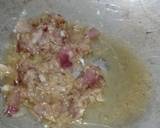 STEP 6
After the spices are cooked, add the boiled carrots and mushrooms. Then add salt, stir until smooth. Don't forget to taste correction.
STEP 7
Sauteed carrot mushrooms are ready to be enjoyed with your family and friends.